Every Thursday morning, people gather at City Square in Edina for the Farmers' Market. Vendors have a nice variety of products. Here are some of the vendors that participate and what they sell.


Earline Putney has been participating in Farmer's Market for just a few weeks. She has enjoyed a hobby of making dolls for many years and sometimes displays them for sale at Farmers' Market. She also sells baked goods at the Farmers' Market.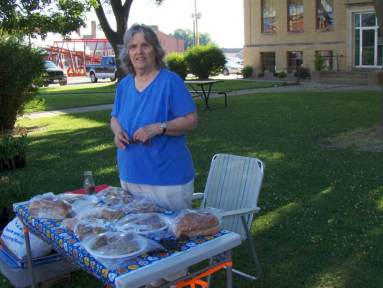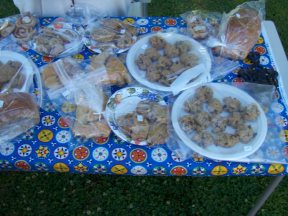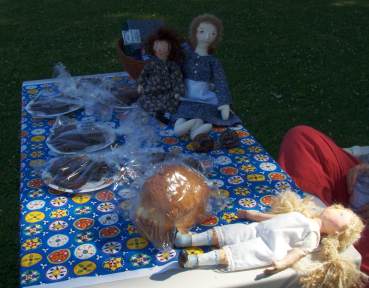 See Earline in our Entrepreneur section for more photos and information.


Ronnie Truitt of Bear Creek Farm in Kirksville brings perennials for sale. He grows them himself, and has been doing so for years. He also has a landscaping business.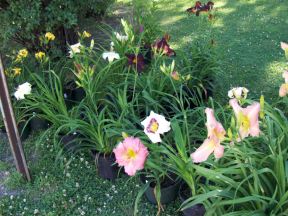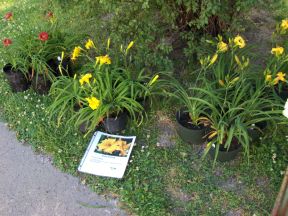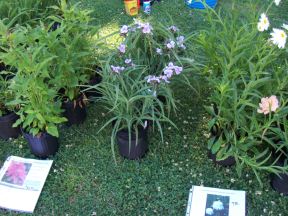 Laveta Stafford of Newark (listed as Knox City) and Nancy Shouse of Knox City started coming to Farmers' Market this year. They make and bring throw rugs made on a loom, crochet tea towels, crochet pillow cases, table runners, potato bags for baking, pillow tops for recovering pillows, baby quilts, pot holders, aprons, purses, hanging hand towels, custom weaving, and more. They also bring unique wind chimes made by a friend and books. Nancy also sells antiques at Rutledge and Laveta raises Persian and Himalayan cats, as well as Jack Russell Terriers and Poos (poodle x Pomeranian and poodle x Maltese).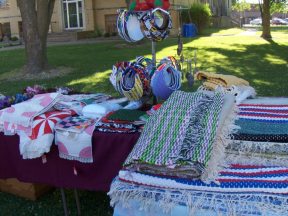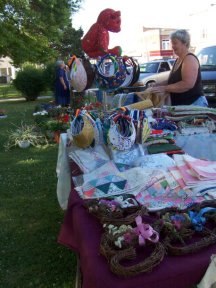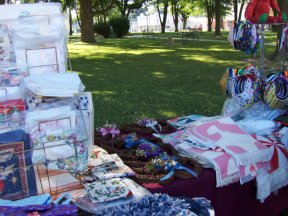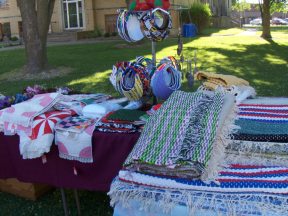 Shirley Hall spent her first week at the Farmers' Market on June 21, 2007. She has quilted for 20 years and has baby quilts for sale.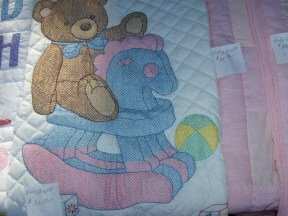 James Hawkins of Kirksville Truck Patch Gardens has been selling at farmers' markets for 12 years now. He brings vegetables; rhubarb, sunburst squash, snap and Sugar Daddy peas, new potatoes, onions, European burpless cucumbers, red and white potatoes, asparagus, broccoli, cauliflower. He also has jam and barbeque sauce. James plans on bringing watermelon, muskmelon, pumpkin, and gourds later in the season.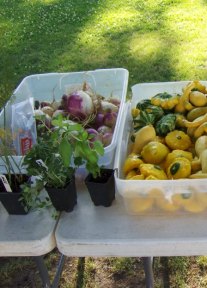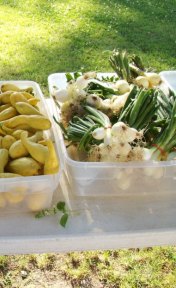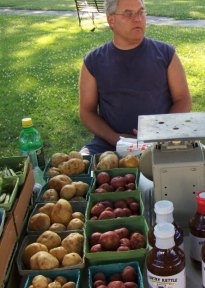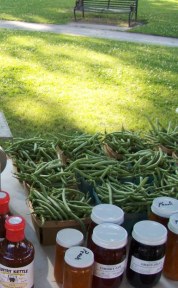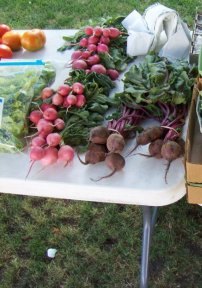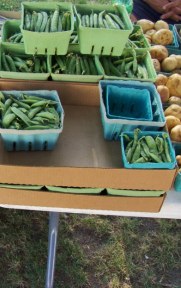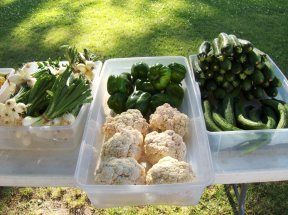 There are others who participate in Farmers' Market. These are not professional vendors, so please remember that they might like to take a day off from time to time and may not be there every week. We appreciate their participation. Please come and enjoy our Farmers' Market this week!


Click here for a "light" garden story.