Below are just some of the events that happen in Edina...

Board of Aldermen (City Council) * Monthly meeting 7:00 p.m. on the second Monday.



Year 2011



Spring Clean Up * 2011, Spring Clean Up, deliver items to Miller Friendship Park May 10 and 11 between between 7 a.m. and 7 p.m. Cannot accept: Household trash, demolition waste, yard waste, tires, batteries, motor oil, antifreeze, paint, chemicals, or liquid of any kind. We can take used appliances. There will be no county clean up this year. Information courtesy of City Hall and County Courthouse.

Annual Yard Sale will be held on June 11 in 2011.

The Corn Festival is always the weekend after Labor Day.



Year 2010



Knox County 4-H/FFA Fair * July 12-16 2010. Visit their website for more information: &nbspwww.knoxcountymofair.org



Year 2008



Knox County Interagency Council * Health, Community Services & Craft Fair, 22nd Annual "Building Strong a& Healthy Families" April 12, 2008 at the Jim Sears Technical Center between 9:00 a.m. and 12:00 noon. Free screenings and door prizes.



Year 2007



Knox County Interagency Council Community Services and Craft Fair * Exhibitions, brain fitness test, health screenings and a demonstration done. There were activities for the children. Also, jewelry and ornaments were offered for sale. Source, Edina Sentinel; March 28, 2007.

Memorial Day Service * 10: a.m. * May 28, 2007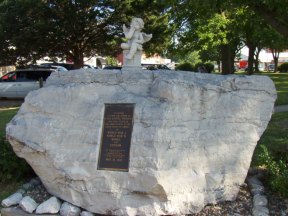 Sponsored by the Veterans of Foreign Wars and American Legion Posts 216-Edina, 290-Novelty,358-Knox City, and 574-Plevna
VFW Post #4822 meets the first Monday of each month at 7 p.m. in the VFW office at 501 S. 4th Street. Click here to see the program and read the speach given by State Senator Wes Shoemyer.





Summer Reading Program Story Hour 10 a.m. June 6
Our mayor, David Strickler, read stories in the first session. On the 13th, Richard Elsenpeter had a marionette puppet show, "Pinocchio". Parents please bring your children at the same time each Wednesday morning for the rest of June and July and enjoy the reading and activities. Special events will be posted in the Edina Sentinel. For more information about the event on the 6th, check the Edina Sentinel.

Relay for Life * sponsored by Knox County Health Coalition
This was a walk for the American Cancer Society on the Town Square Jun 8 and 9 between 6 p.m. and 7 a.m.
Thank you Betty Couch and Nina Palmer for putting this together!

KCCAM Kids Fishing Day
First time for the Edina Country club to have a Saturday for neighborhood children. The Knox County Coalition Against Meth provided meals. An indepth write-up was in the Edina Sentinel June 20, 2007. Other future events for the KCCAM are Sand Pit Volleyball in June, band concert in July, and a pool party in August. Thank you Crystal Howerton and Edina Sentinel!

Vacation Bible School started in the Knox City Baptist Church 18 June 2007, and was scheduled for 6:00 - 8:00 p.m. for ages 4 through the 6th grade.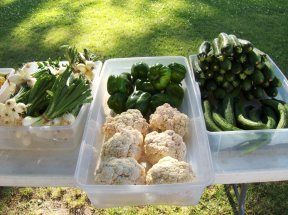 Farmers' Market * Every Thursday morning between 6:30 to closing (before noon), between the dates of May 3 - October 25
Click here to see more about the Farmers' Market.



Red Cross Learn to Swim Classes * June 25 - July 6, 2007
The Red Cross is sponsoring swimming lessons for children at the Knox County Swim Club in Edina. They will be $45 per child. For more information, call Deanna McKenzie at 397-4190 or sign up at the club. The hours are posted on the building in the back. Parking is on the side of the pool. Photos are included here to help you find the pool if you haven't been there yet. Go to Avenue P and take it west until it dead ends into a yard. Just before that, turn right on a gravel road. That will take you to the parking lot of the pool.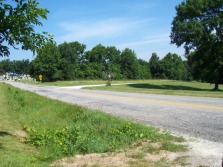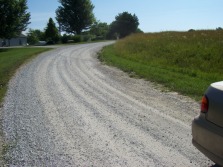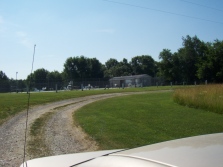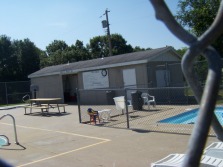 4th of July Celebration
Held in Hurdland, the 4th of July celebration was held July 3 and 4, with the annual parade on Wednesday the 4th.
An excellent write up was done in the "Edina Sentinel (our local newspaper), June 20. Many thanks for The Edina Sentinel's Crystal Howerton's fine coverage of events and other issues in Edina.

Corn Festival Click here to see the Corn Festival page. If you would like to see the parade page, click here.

GED STUDY SESSIONS
Starts October 1, 2007
Learn at your own pace! Sessions are free!
Wednesdays 1:00 p.m. - 3:00 p.m. at the Farm Bureau Office in Edina, 616 E. Lafayette
For more information please call Northeast Missouri Communities, 660-397-3655

There will be a Halloween Costume Party for those over 21. Click here for display set up during the Corn Festival telling about the Halloween Party.

If you know of any other events in or near Edina, please let us know so we can put it here for others to enjoy.