Vendors at the 2007 Cornfest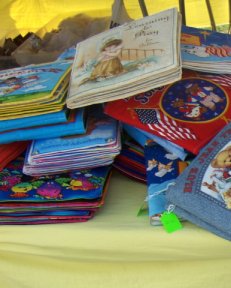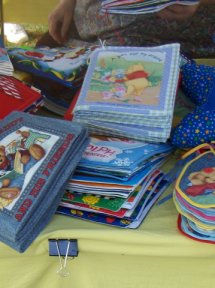 One of the vendors was Louise Taylor of Atlanta Missouri. She has very ornate crafts. If you wish to purchase anything, you can call Louise Taylor, 660-239-4322, or e-mail ltaylor@cvalley.net These are photos of her display. You can also see her ebay store by clicking here: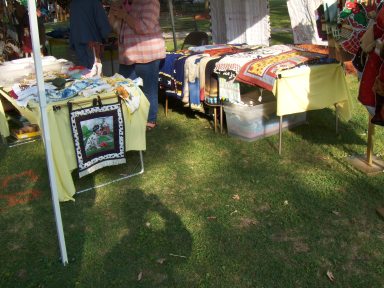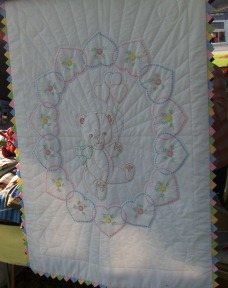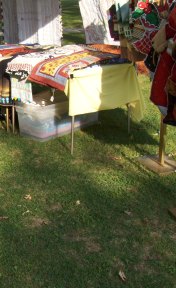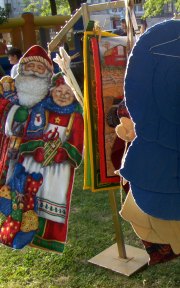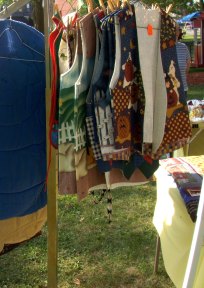 Janet Runquist sells jewelry and specialty gifts. If you see something you like, you can contact Janet at 660-434-5544. She is a resident of our neighbor, Knox City.

My favorite item she was displaying was the jewelery tree. You can see it by clicking here: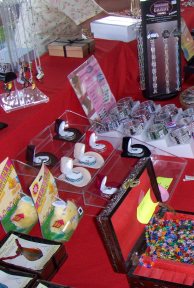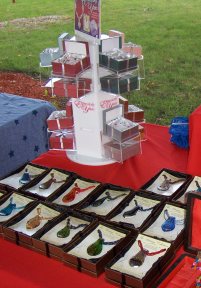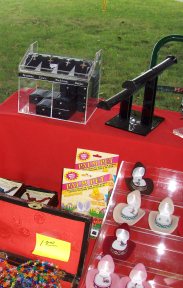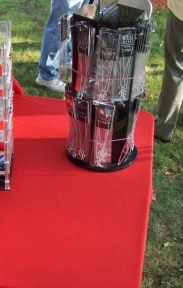 Amanda J. Smith has an e-Bay store

as well as shoing her crafts at craft shows. She sews many, many items. If you see anything you would like to buy, you can contact her at 314-315-2247.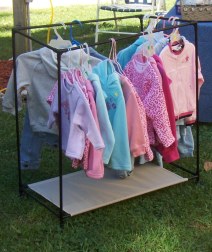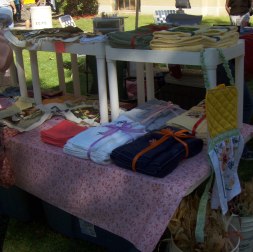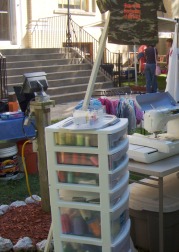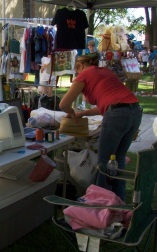 Superior Home Furnishings had a hot tub display.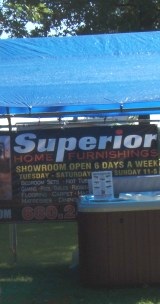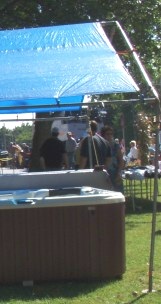 Another vendor with a prolific collection of products, was Vickie Miller of Edina, Missouri. She does alterations, sewing, and makes bags of all shapes and sizes. You can contact her at 660-397-2526.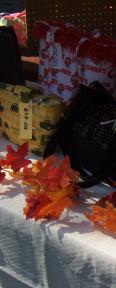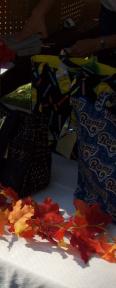 Sarah Montgomery sells "Pampered Chef" items as well as other things. This is her display. You can contact her at 660-216-3229 or e-mail sarahjmpc@yahoo.com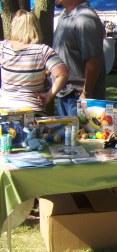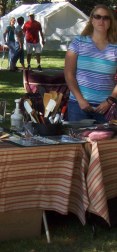 There were also many food vendors. These are just a few of them.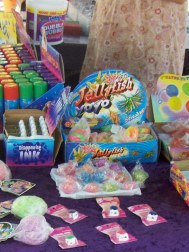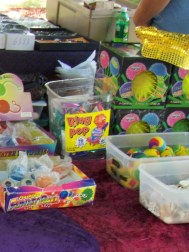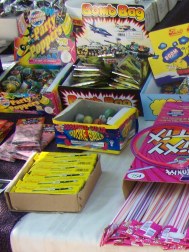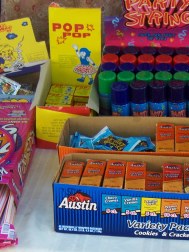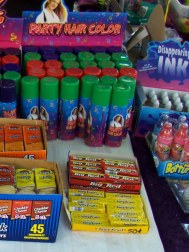 Lynn Douglas has a company called Sunsheyen N Rain in Queen City. She sells toys, novelties, novelty food and fried food. You can call her at 660-342-2582.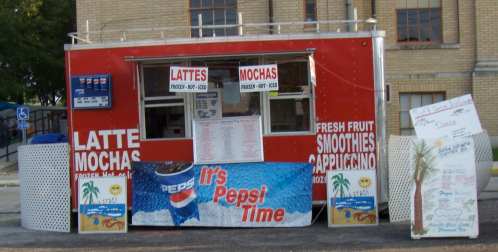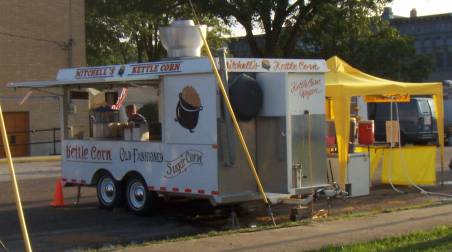 Click here to return to "Corn Festival".

Click here to return to "Events".